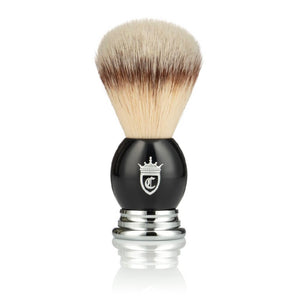 Crown Shaving Vegan Shave Brush
Description: Some swear by badger brushes, but we won't help harm those little guys. Hence the choice to go vegan for our upgraded, barber-approved shave brush. Your favourite lather-maker is now made with the finest, not to mention softest of synthetic hairs.
How To Use It: Once you've opened that container of our shave cream, simply wet the hair-end then dip the brush into the cream (go easy). Work a lather up, then, with a nice dollop on the thing, apply the cream to your face. Easy.